Erstellt von WKF head office am Sonntag 9. Oktober 2016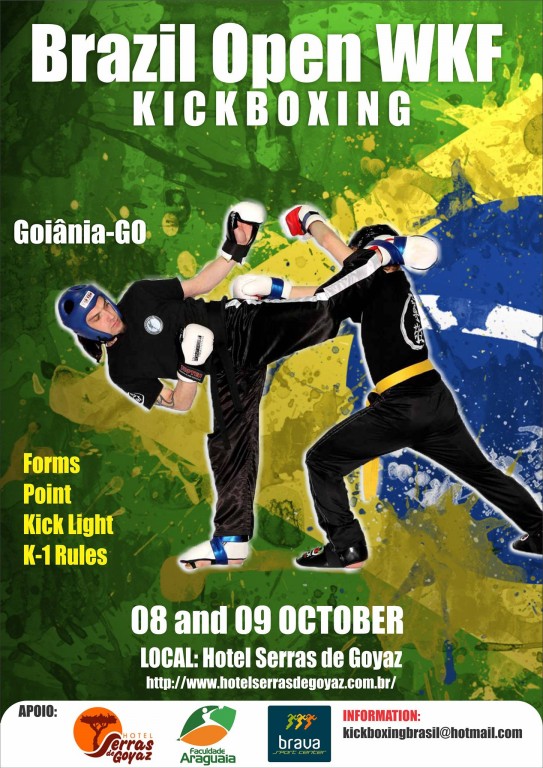 WKF BRAZIL president Hans ROMANOWSKI announce already next event on October 8th/9th in central Brazil City Goiania.
With the expectation of more than 10 participating states, the city of Goiania will host again a national event, "Brazil Open Kickboxing"
For some athletes who are part of the Brazilian team, this event will be preparation for the world championship in Italy.
Simplesmente Fantástico o 1o treinamento com os atletas goianienses convocados para representar o Brasil no campeonato mundial, e convidados.
Agradecemos a todos os participantes, e aos Faixas Pretas WKF, Samuel Silva, Felipe Tiger Costa, e Ricardo Fernandes Pires que auxiliaram na condução do treino.
WKF (Federação Mundial de Kickboxing) www.wkfworld.com