Erstellt von WKF head office am Donnerstag 20. Oktober 2016
WKF BRAZIL vice president Stivi WAGNER report about last event in October. Stivi who is president of a national federation is doing the migration of its members to the WKF and bringing new members from various parts of the country.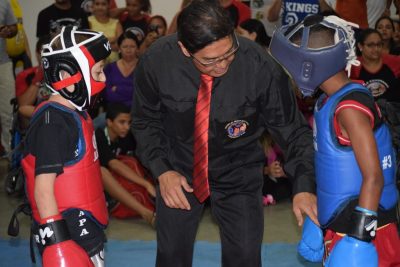 Brazil held on days 08 and 09 October, the Brazil Open Kickboxing. This was the last opportunity for athletes of the Brazilian team do their adjustment to the world championship of Italy.
The championship was held in the city of Goiania, and had the participation of 06 Brazilian states.
On that occasion he was presented by the president of CONKICK, Mr Wagner Stivi and voted on by the members present the new board of the National Kickboxing and Martial Arts Confederation (CONKICK).