Erstellt von WKF head office am Dienstag 31. Mai 2022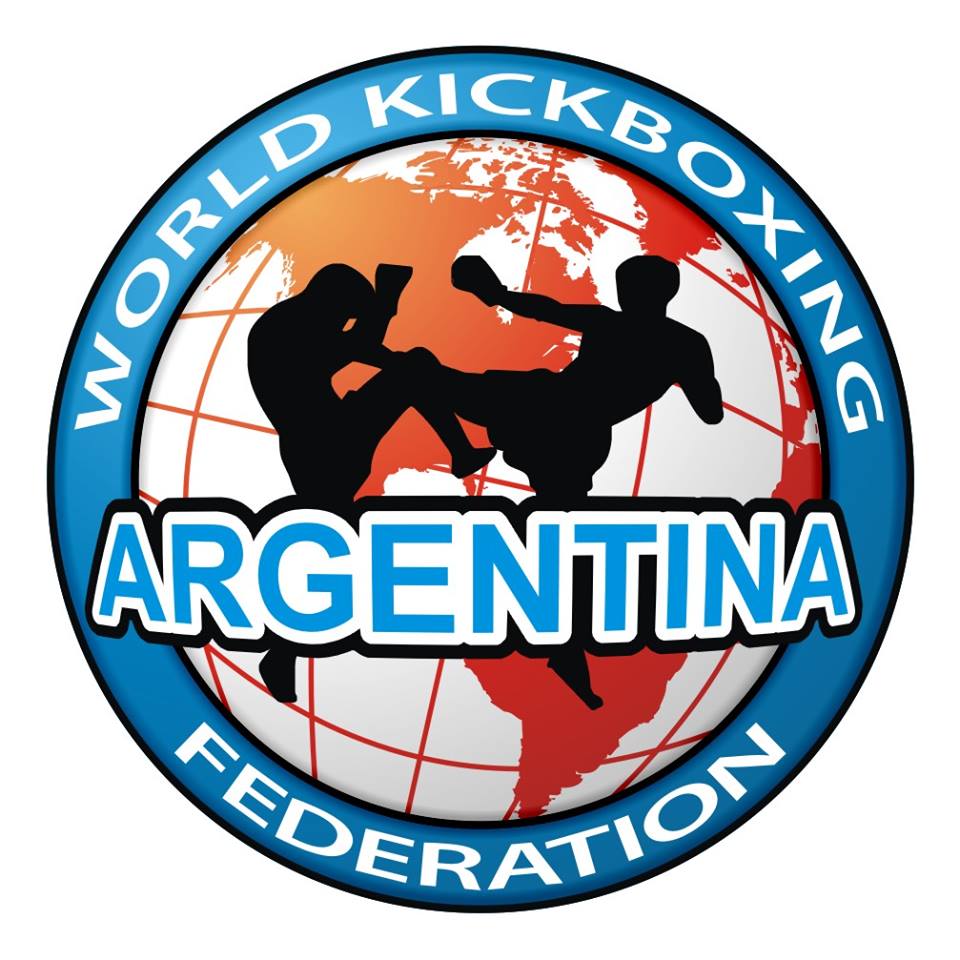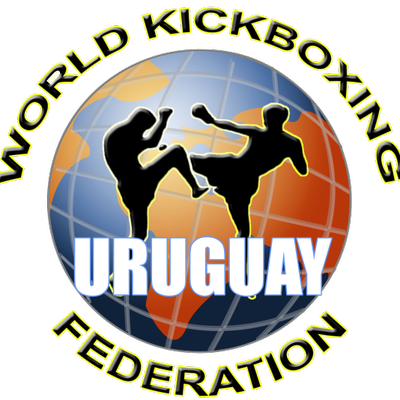 Within the framework of an excellent event organized by WKF URUGUAY, the Rio de la Plata Cup was held where Argentina, led by one of the national technicians Cristian Bosch, won the series after being tied in matches 2-2.
The first to compete was the World Cup player Facundo Gramajo who won a great contest. The second Antonio Abrigo lost by points in a tough fight against his pair from Uruguay. The third to compete was the ROAD TO champion Damián Godoy who took the victory in a tough contest in the K1-Rules mode.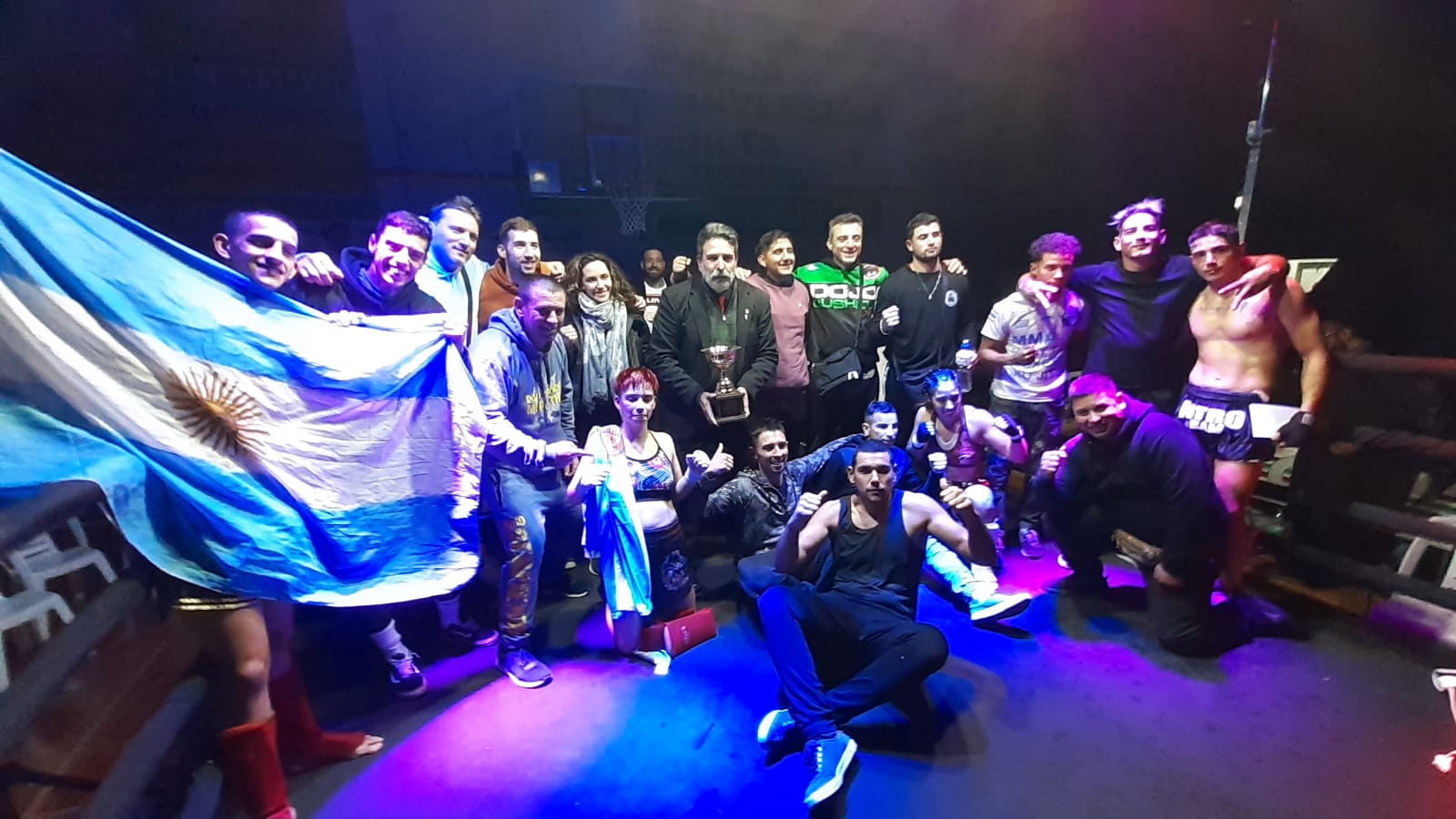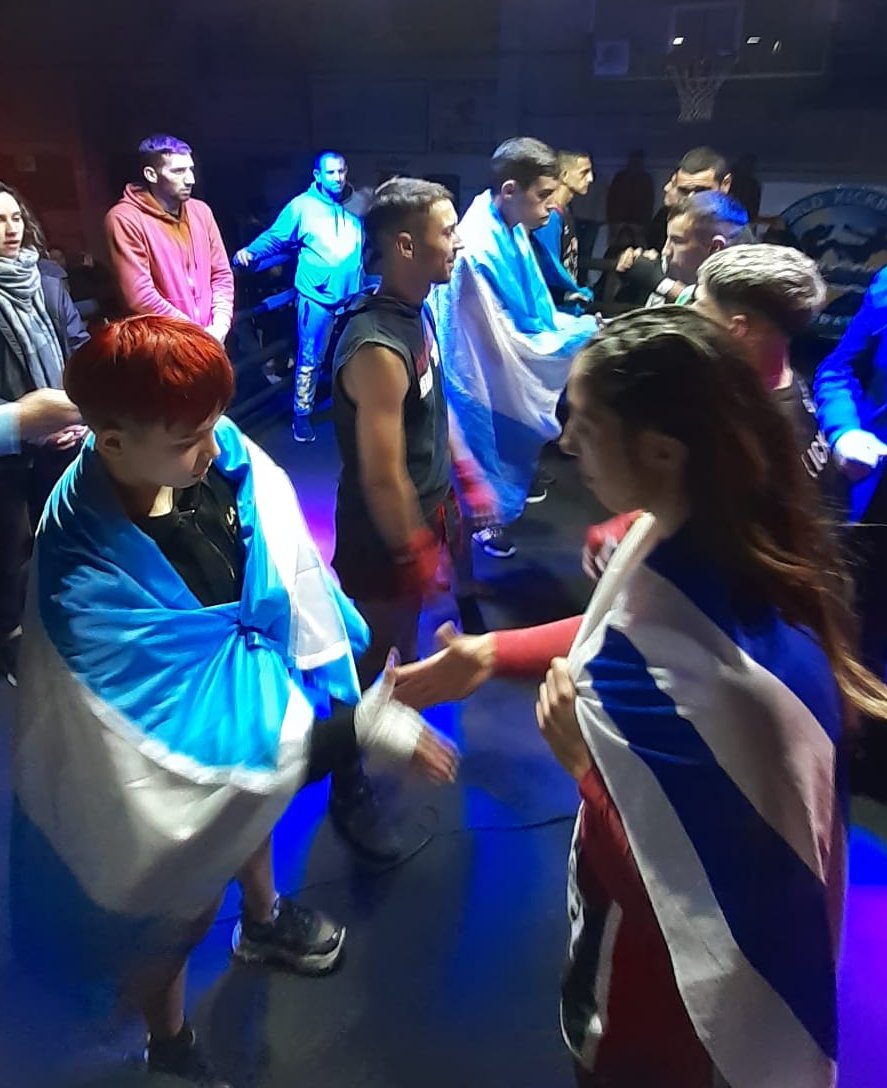 In a great fight Sofia Echeverria was defeated on the scorecards in a very close fight where she left everything and much more.
The score was tied at 2 to 2, the last contest that took place in Muay Thai was for Argentina where Tomas Pilloti won by KO in the first round his pair from Uruguay giving the victory by 3 to 2 for Argentina.
I want to congratulate WKF URUGUAY, Nicolas Mujica, Ignacio Valdez, Gabriel Guarise for their great work, which grows day by day not only as an organization but with criteria and serious and active work.
Also, congratulate the WKF URUGUAY work team led by Alexis Flores with great performance and Roman Miño, from the Concepción de Uruguay team, who had his first international experience in a high-class event.
The Cup rematch will be in Argentina before the end of the year in a new 5×5 and we are already preparing for the WKF National Qualifier.
Colombia – The Andean league is growing by leaps and bounds
was held on May 21, where competitors are classifying for the continental title that will take place in July and working for the national championship that will classify competitors to the Pan American 2023.
Colombia continues to grow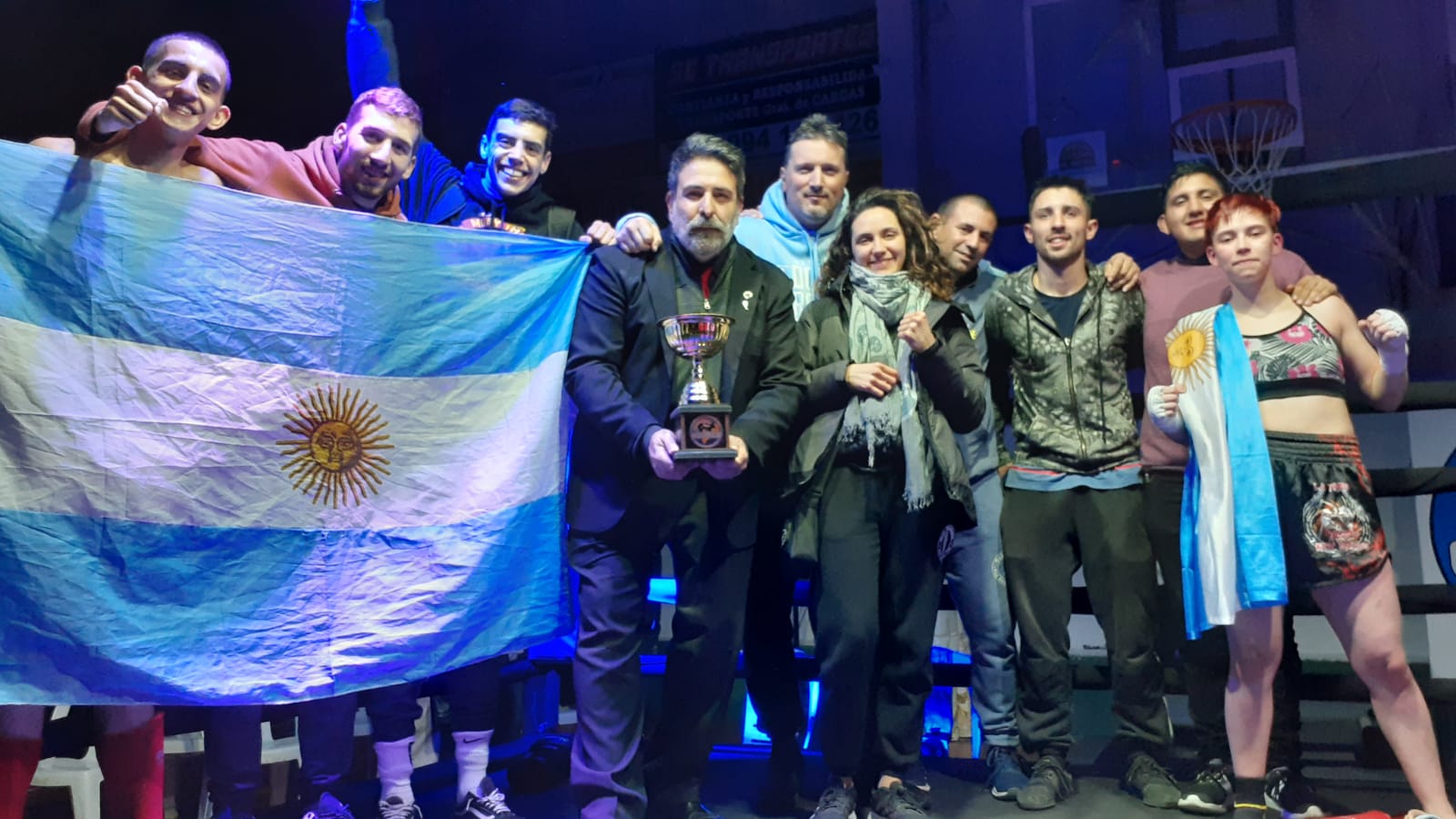 Argentina se quedó con la Copa del RIO DE LA PLATA
En el marco de un excelente evento organizado por WKF Uruguay se realizó la copa del Rio de la Plata donde Argentina, dirigida por uno de técnicos nacionales Cristian Bosch se quedó con la serie luego de quedar empatados en combates 2 a 2.
El primero en competir fue el mundialista Facundo Gramajo quien obtuvo la victoria en una gran contienda. El segundo Antonio Abrigo perdió por puntos en una dura pelea ante su par de Uruguay. El tercero en competir fue el campeón de ROAD TO Damián Godoy quien se quedó con la victoria en una dura contienda en la modalidad K1-Rules. En una gran pelea Sofia Echeverria fue derrotada en las tarjetas en una pelea muy ajustada donde dejo todo y mucho más. Quedando igualado el marcador en 2 a 2 la última contienda que se realizó en muaythai quedo para Argentina donde Tomas Pilloti venció por KO en el primer round a su par de Uruguay dando el triunfo por 3 a 2 para Argentina.
Quiero felicitar por el gran trabajo a WKF URUGUAY, Nicolas Mujica, Ignacio Valdez, Gabriel Guarise que crece día a día no solo como organización sino con criterio y trabajo serio y activo.
Además, felicitar al equipo de trabajo de WKF Uruguay liderado por Alexis Flores con gran desempeño y a Roman Miño, del equipo de Concepción de Uruguay, quien realizó su primera experiencia internacional en un evento de gran categoría.
La revancha de la Copa será en Argentina antes de fin de año en un nuevo 5×5 y ya preparándonos para el Clasificatorio rumbo al Nacional WKF.
Colombia – La liga Andina crece a grandes pasos.
SHINGITAI WARRIORS TOURNAMENT se realizó el pasado 21 de mayo en donde están clasificando competidores para el título continental que se realizara en Julio y trabajando para el campeonato nacional que clasificara competidores al Panamericano 2023. 
Colombia sigue creciendo
Por otro lado, te cuento que hable con Fernando personalmente cuando viaje a Chile para aclarar bien las cosas. Aclare todo cara a cara no por teléfono, sabes que así me manejo. También lo bajé una categoría en la parte de Jueces ahora será C en vez de B a modo de sanción por su comportamiento y le di un plazo para que organice el trabajo y si no se va. Todo Claro y preciso.
Cuéntame cómo sigue lo del campeonato europeo ya que debemos ver los pasajes de los competidores que viajan y si es posible armar las otras peleas que te había comentado en mail anteriores. 
¡¡Te envío un gran abrazo y espero te encuentres muy bien!! pronto tendré más novedades!!